Posts, Votes & Comments
SpeakUp is all about structured collaboration. Share great Ideas, highlight Problems or ask Questions. Input from the team is automatically sorted based on votes. Decisions from management are made transparently.
Post Problems and get your team to add Solutions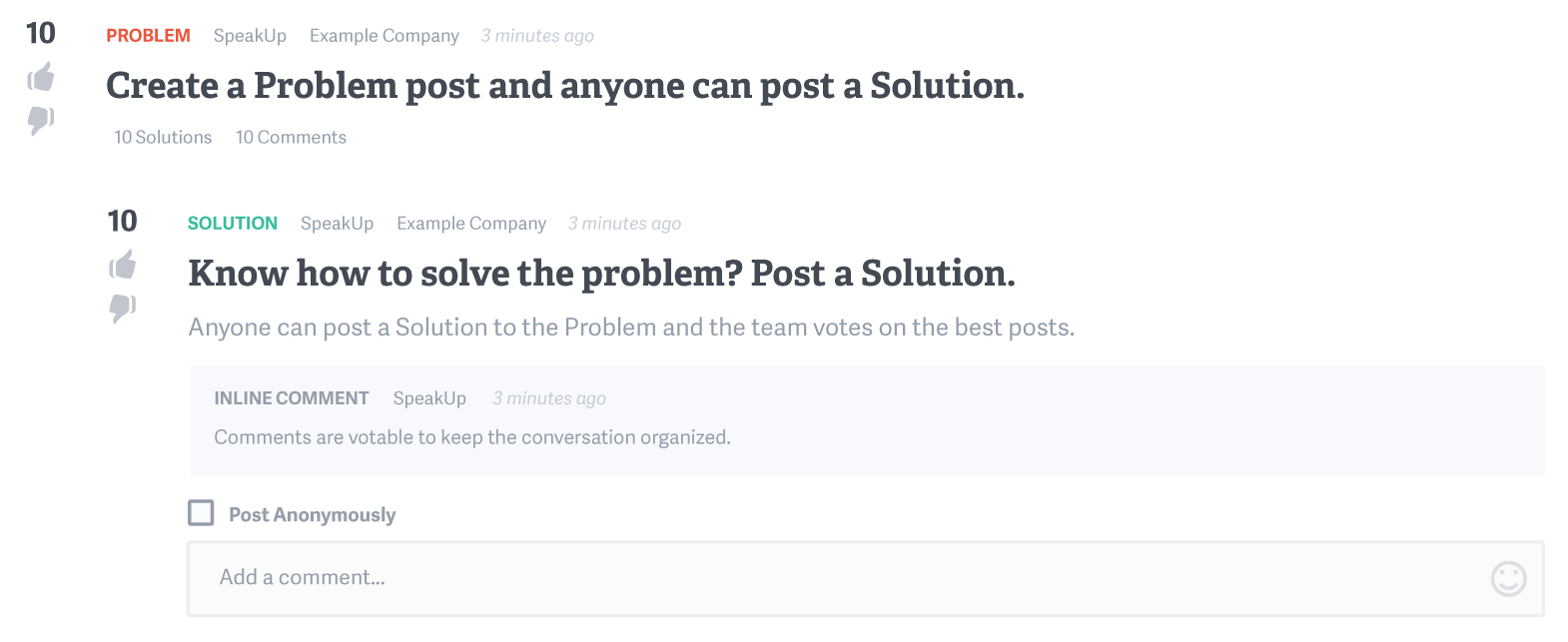 Post Questions and get Answers from everyone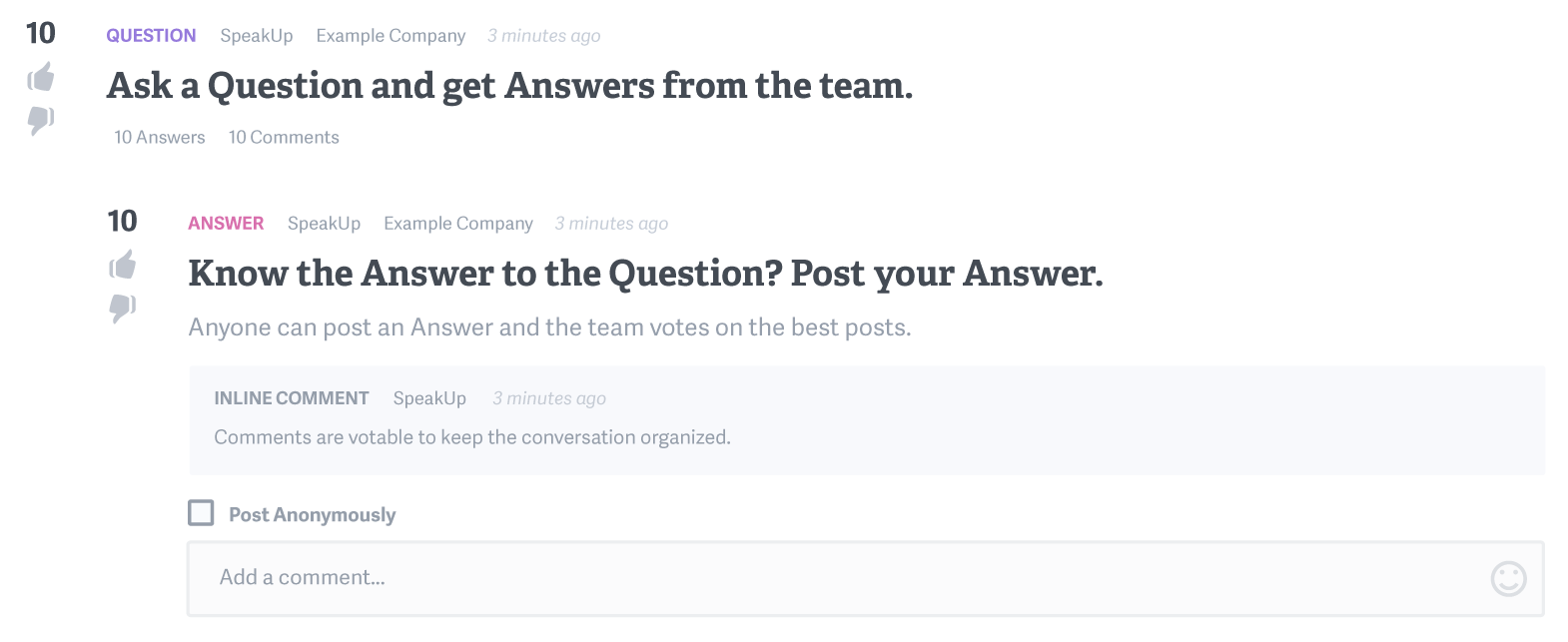 Post your Ideas and get feedback

Anonymous Posting
Have something important to say, but nervous about attaching your name to it? Post anonymously. Note: This feature can be turned off by the Company Admin.

Decision Making
This is where the magic happens! Managers decide on the top voted posts. The team is notified of the decision which creates a positive feedback loop - encouraging more people to participate in helping the company progress.
Approve , Amend or Deny Solution Posts.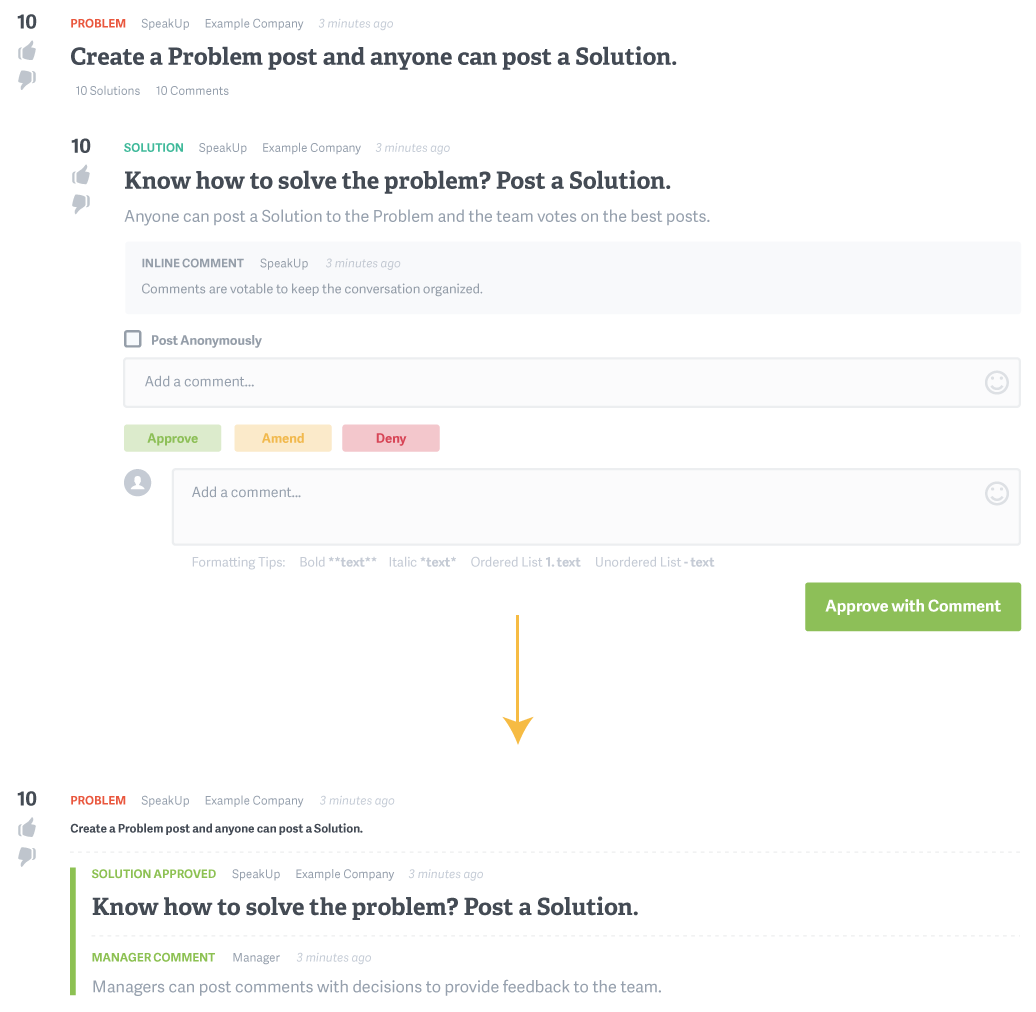 Approve , Amend or Deny Idea Posts.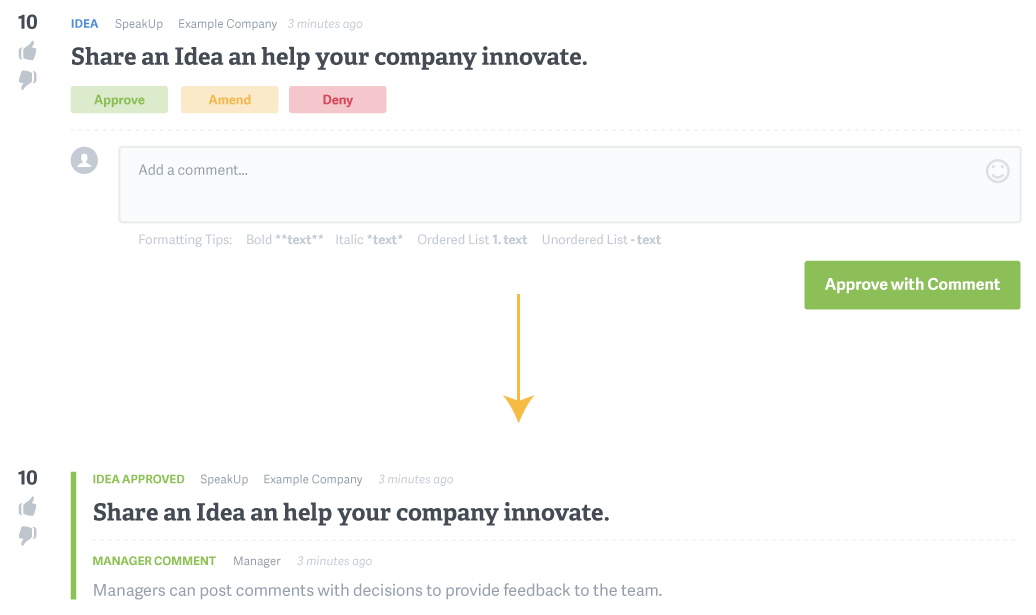 Select Answer Posts.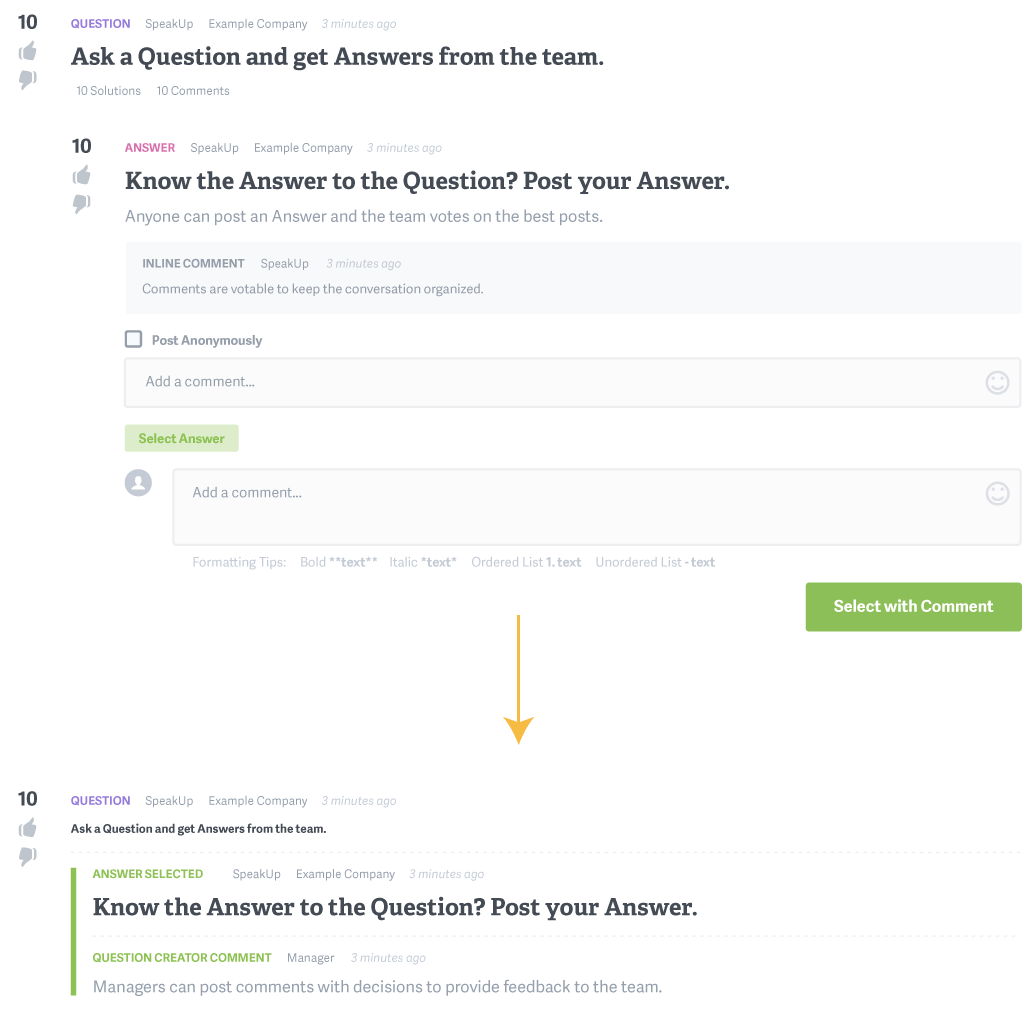 Groups
Keep your conversations organized and contextual. Create private groups to collaborate and make decisions that don't impact the entire company.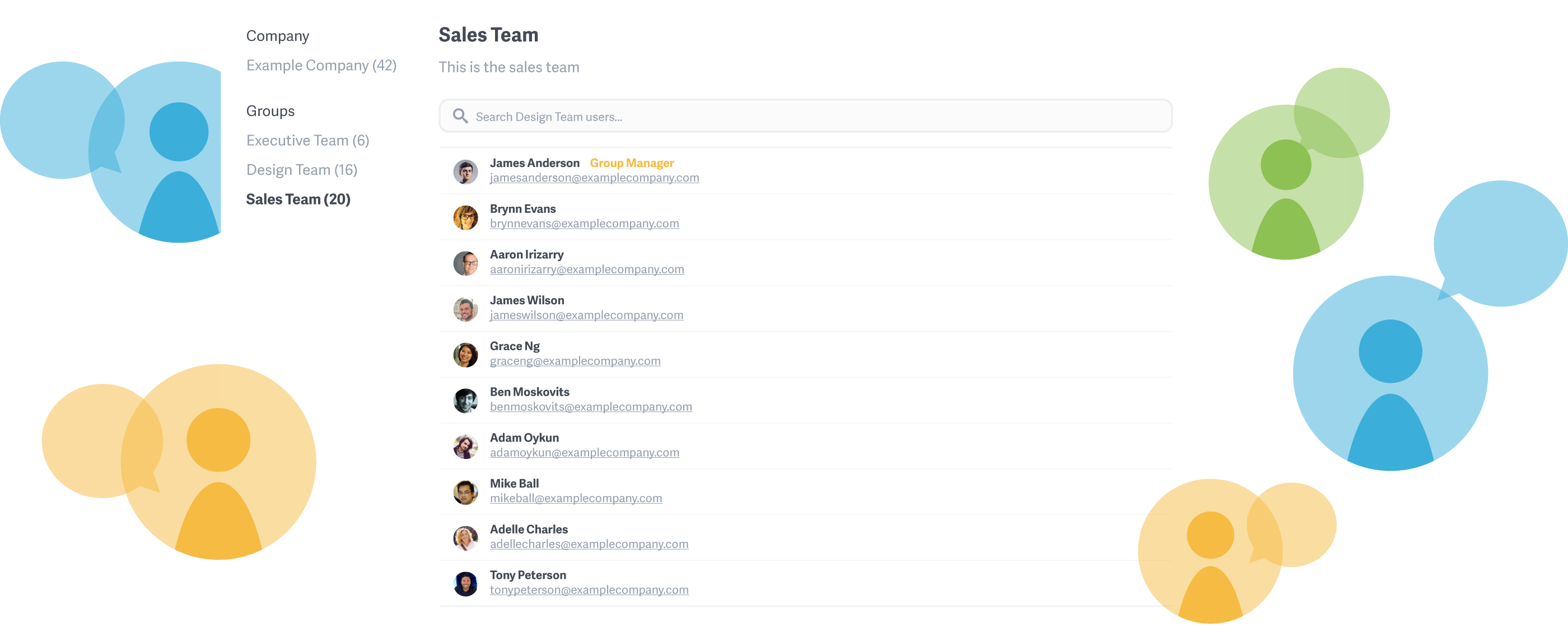 Leaderboard, Points & Badges
Software for work that's actually fun to use? What?! We've designed SpeakUp around you - the user. Earn points and badges for sharing ideas, posting problems, voting and more. For some friendly competition, see where you stack-up in the Company Leaderboard.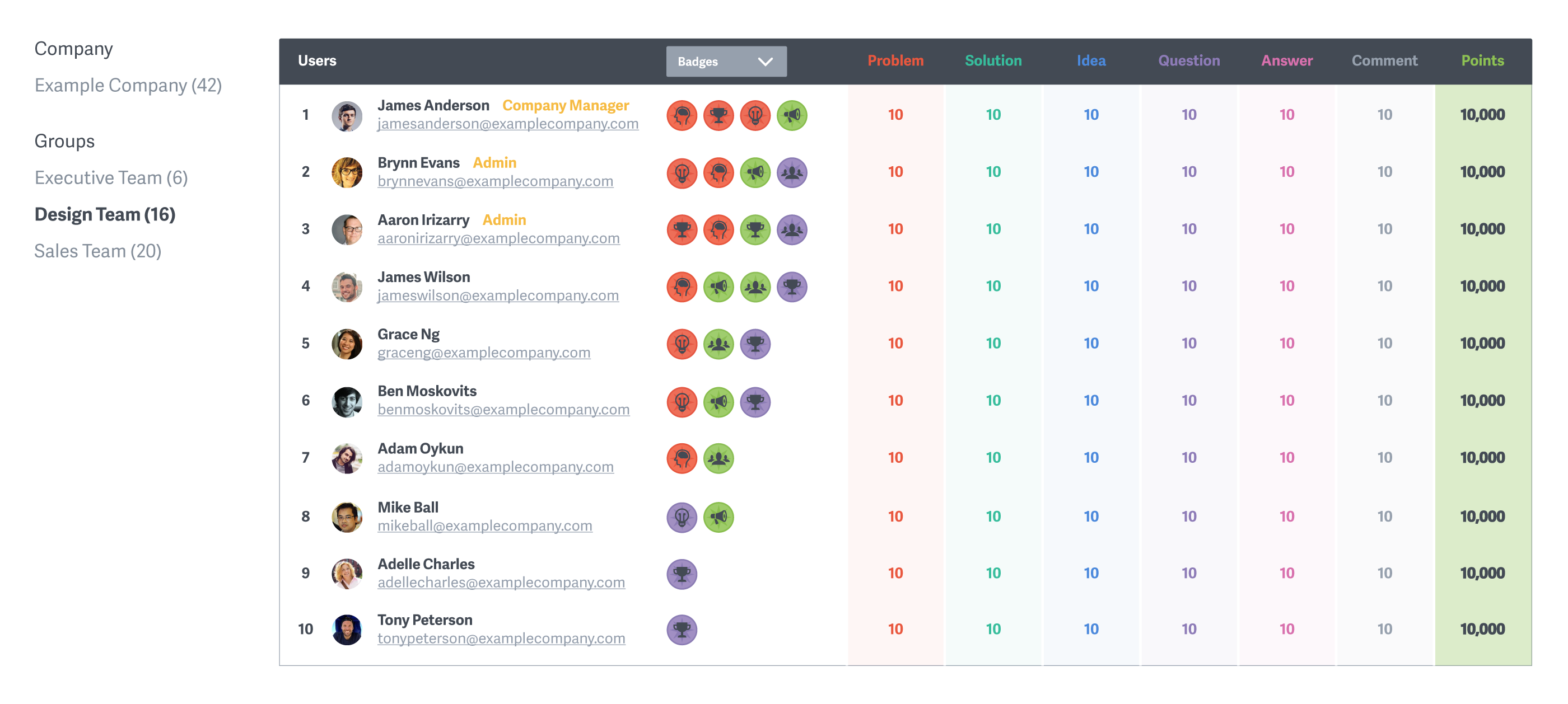 Integrations
We want SpeakUp to work seemlessly with your current worklow. This is why we are continually working hard to integrate with the tools you already use and love =)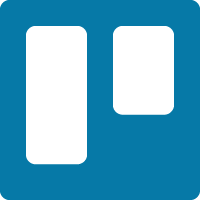 Trello
Managers can approve solutions and ideas and automatically create a Trello card to track and manage its implementation in Trello
Try
SpeakUp
for free
Employee-sourced problem solving and idea generation